What Is TradingView?
Suggestions help in different aspects of life as our vision is supported by the experience and evaluation always gets the work done smoothly.
Trading is a tough nut to crack but if one seeks assistance in terms of evaluation and observing the market trends then the returns aren't hidden.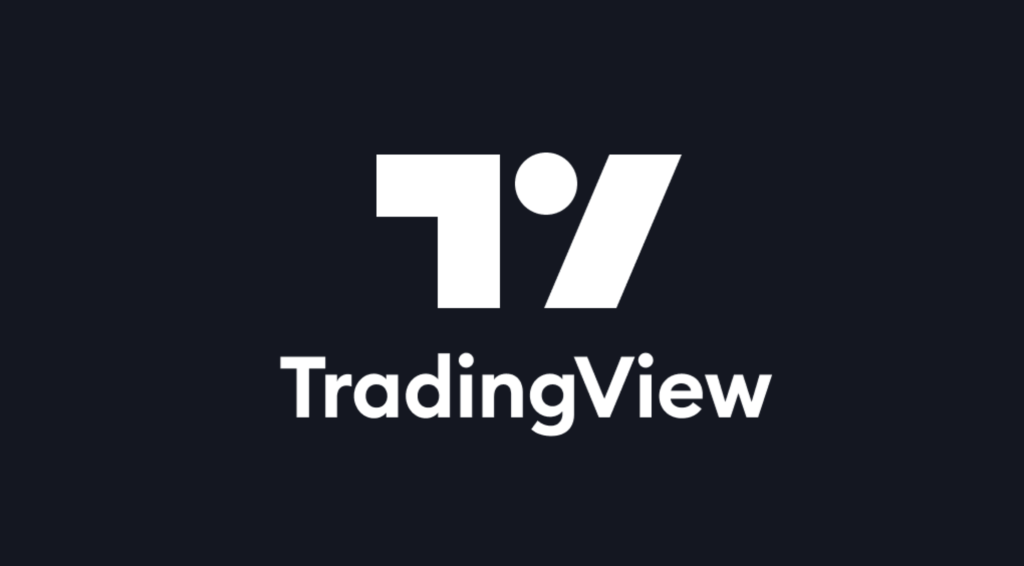 TradingView is a trading-chart platform that helps traders in observing the market trends and understand what the estimation of history says about the future.
This feature helps traders in better risk management and get confident trading done. As the quote knowledge is power becomes active and the returns start becoming bigger and bigger.
What Are Some Features Of TradingView?
TradingView has numerous features which make it to become one of the most visited web portals by traders. Some of such features are listed below
Do You Know? We have also covered an in-depth TradingView review, you can also check it.
Exclusive Charts
Charts decide the flow of the market as the smart traders always go up with the process of evaluation rather than the guessing game. TradingView being the website for traders has a wide range of charts for the traders. 12 different types of charts, up to 8 charts per tab supported with second timeframes, bar replay with glitch-free smoothness to provide the detailed representational history of the market trends about the asset.
Get it Analysed
The analysis is the core of evaluation and it gets the most sought details presented on the table. Technical Analysis on TradingView is done by factors like 100+ pre-built best TradingView indicators, 100,000 community-built indicators, 50+ smart trading drawing tools, multiple timeframes, volume profile indicators, and candlesticks patterns. These factors by TradingView get the work done for users and make them understand the very core trends emerging in the market.
Never Miss The Opportunity With Alerts
Who wishes to miss the train & the answer is no one. The train becomes more special if it is about high returns and growth as a trader. The market moves every second and achieves milestones so that users don't miss any of these. TradingView provides alerts on every device and promises to not let anyone miss the hottest news and trends from the market to keep hold over your growth and tackle the impacts of the current event in a finer way.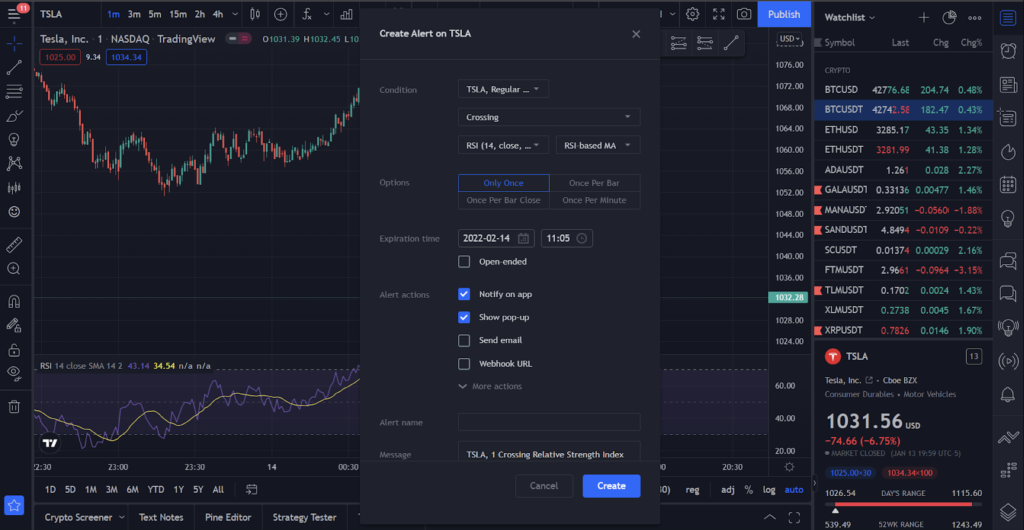 Test & Implement Your Strategies
The world is full of skilled people and their talent must not go in vain. TradingView supports the strategies traders from all over the globe carry as it provides space to share these strategies with other traders. Traders can also get their strategies tested on the charts based on realistic information which can clearly demonstrate how well these skills are going to work in the market. Testing based on numerous patterns also keeps the work high paced and traders understand all of such strategies by their core.
If you don't know how to use TradingView don't worry, We have covered a guide on how to use TradingView.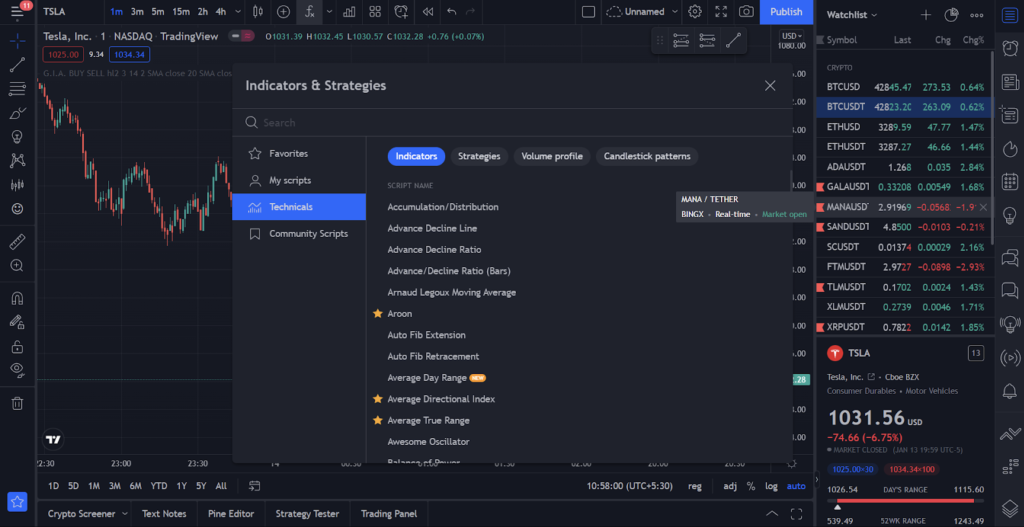 What Are Some Pros Of Using TradingView?
TradingView is one of the favorite websites of traders. This is being possible only because of its numerous attractive features as traders get to enjoy following the pros of tradingview
Free 30 Days Trial
Get free 30 days trial for the premium Subscription of TradingView & you have to pay nothing for the trial
Easy to use
TradingView is not difficult to use and anyone knowing the basic knowledge of surfing can go through it easily. The web portal is based on current web advancements and traders don't have to be in a mess while availing of the services.
Huge chart database
Trading Charts has found its home in the lap of TradingView. TradingView has the largest range of charts available which helps in better trading evaluations.
Bar replays
Bar replays on TradingView are very simple to use to back-test the strategies and can be used like using any other social media platform. The bar replays help in better playback mode options and deliver in multiple time frames.
What Can Be Some Cons Of Using TradingView?
Numerous structural features can be counted as cons to the TradingView platform. Such cons are as follows
Customer service
TradingView isn't something known for its customer service. As it is slow in terms of providing the basic support needed to overcome a mess offered sometimes by the platform.
Limited Free version
The free version of TradingView doesn't match the game at any cost and traders not being able to get the premium version fails to get the accurate knowledge of even average scale services.
Premium Issues
TradingView isn't so smooth in terms of making trades with limited features in the free version, you have to buy the premium service for advanced technical analysis. It gets stuck and also multiple users' accounts are found locked which limits the trading socializing.
What Is Finviz?
Finviz is the financial wizard of the town. The magic of this wizard helps in quickening the process of evaluation by providing information based on set criteria.
Finviz is known for financial display which offers information in an engaging way that does the work for the traders easily. It is acing the game of providing financial information to the traders in a high-paced manner.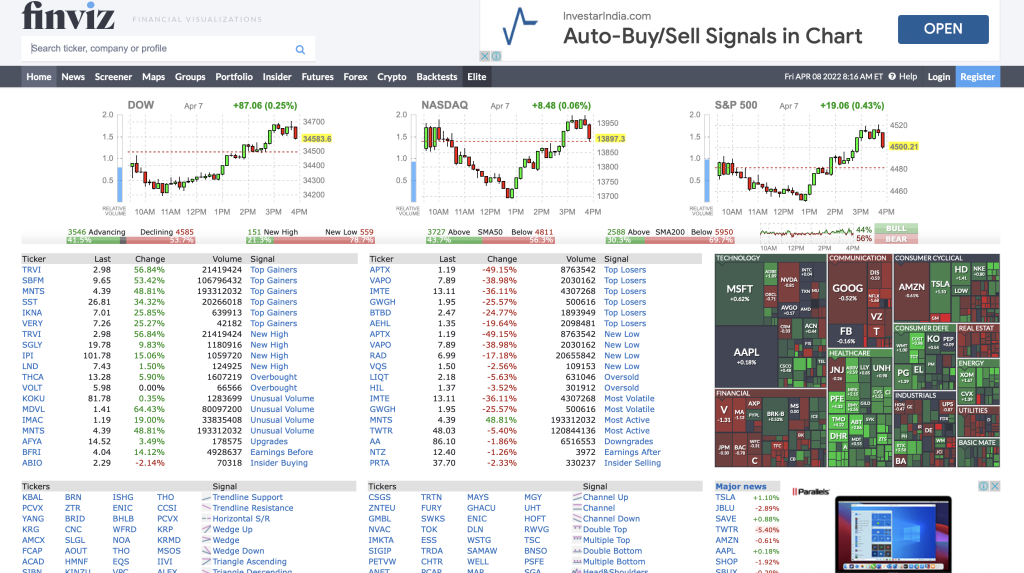 Finviz is roaring in the market for sure and wishes to keep on making an impact on traders and deciding the flow of the market.
What Are Some Features Of Finviz?
Finviz being a traders platform has got multiple trader-friendly features that get the job done efficiently. These features are as follows
Trends
Finviz has a section of news that contributes to creating trends. This information is important for the market as they move it up and down. Finviz helps in keeping an eye on all such news which helps in handling the market pressure in a better way and finding a way to get a huge amount of profits.

Tools Over The Screen
Tools assist trading platforms to make work easier for traders. The screener feature helps traders in the filtration of assets for which they wish to see the trends. This feature also allows users to save the data for a later option, the only limitation to this feature is that the visitor must register. Unless the basic screener can be used by anyone to use the data.
Maps
The future of assets depends on multiple features like policies being opted by their nation or the separate announcements by the brand specifically for some geographical area or set of users. This can be checked on a regular basis by using Finviz as it helps in tracking down particular stocks. Also, the color code is adopted by Finviz which can tell at a glance if the market is going up or down.
Special Facts
The insider trading section of Finviz keeps an eye over the trading done by mammoth traders. As these traders can single handedly move the market which makes every move by them very important. Finviz helps in nothing, even the minute movements done so that traders can decide which direction they wish to go.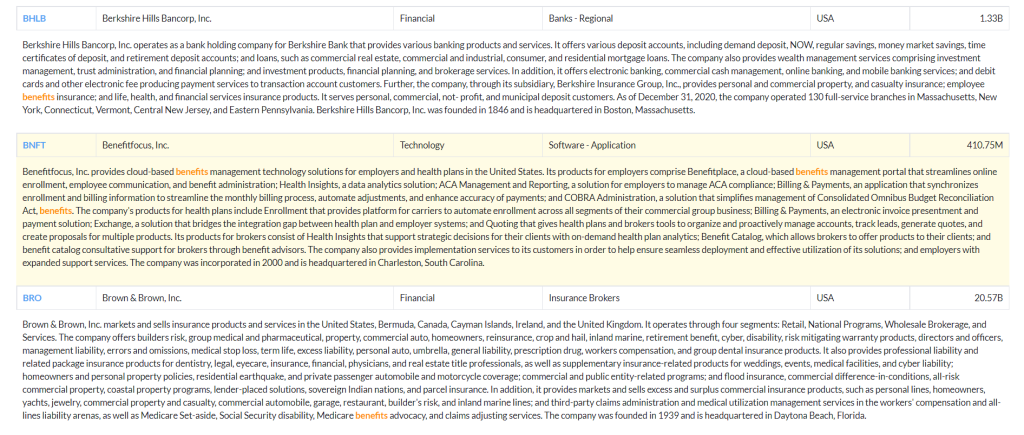 What Are Some Pros And Cons Of Finviz?
Some pros which make up the user base for Finviz are as follows
Free Structure
Finviz has subscription plans for traders who seek longer and more intense support from Finviz but if you are a new trader then Finviz will get you some basic services for free which can be sufficient in doing evaluation to a smaller level.
Easy to register
Finviz doesn't complicate the registration for users as it wishes to keep the experience smooth. The registration process can be done by simply enrolling on the website. This process doesn't cross the timeline of more than five minutes and doesn't make users wait so much to start their intense trading journey.
Turn into an Elite
Finviz subscription plans make every penny count as it gets the most exciting features available by charging some price. The feature for Elite members are most assisting and helping in keeping the trading on track for its subscribers. Annual and monthly plans differ in terms of pricing but both offer smooth services.
What Can Be Some Cons Of Finviz?
As the positive factors cover the Finviz with a positive blanket there are some issues related to it too. Finviz will sooner or later get these settled but till then cons are part of Finviz. Such cons which can repel users are as follows
Tons of ads
The market moves with every heartbeat and when you are in a hurry of trading and want to get the fastest evaluation done then even the 15-second ads become annoying. Free users on the platform of Finviz have to face this mess of ads which can be discomforting in terms of patience to traders.
Lack of features if you don't pay
The bag full of exciting features is kept for the users paying the price for availing of the services. It helps in understanding the marketing model of Finviz but on the same hand, it disappoints the users who deserve some of such exciting features without a subscription.
Final Conclusion of TradingView vs Finviz
As per the overall review, TradingView Wins if we compare it with Finviz. No doubt, Finviz is also a good platform but still, it lacks some features & User-Interface is old.
Both of the platforms wish to make things easier for the traders but they do differ in terms of services. As there can be a comparison between any two things to get the point of satisfaction towards one extracted.
Both majorly differ in terms of parameters and combinations which can be made for the process of filtration. The count of parameters screening offered by Finviz rests at 65 though for TradingView it is 100, more combinations can be experienced on Finviz.
Both have different pricing plans for subscribers. Finviz fails to offer a chatroom too but TradingView has got the work done in this aspect.
Both have their own qualities and features but TradingView they have eyes on the traders about what can kind of services they desire.
Other Alternatives