Trading is now not more a part-time hobby or income as it is adopted as a full-time career by many. The career can't be based on full fletched guessing and the idea of not being prepared completely. So the financial information becomes the key to evaluation and better estimation of asset futures.
The predictions based on parameters help in getting an understanding of returns and risk management. It allows the way trading should be done and the art of maximizing results.
Providing financial information and tools is now serving as anyone who wishes to get their hands into trading seeks these kinds of services.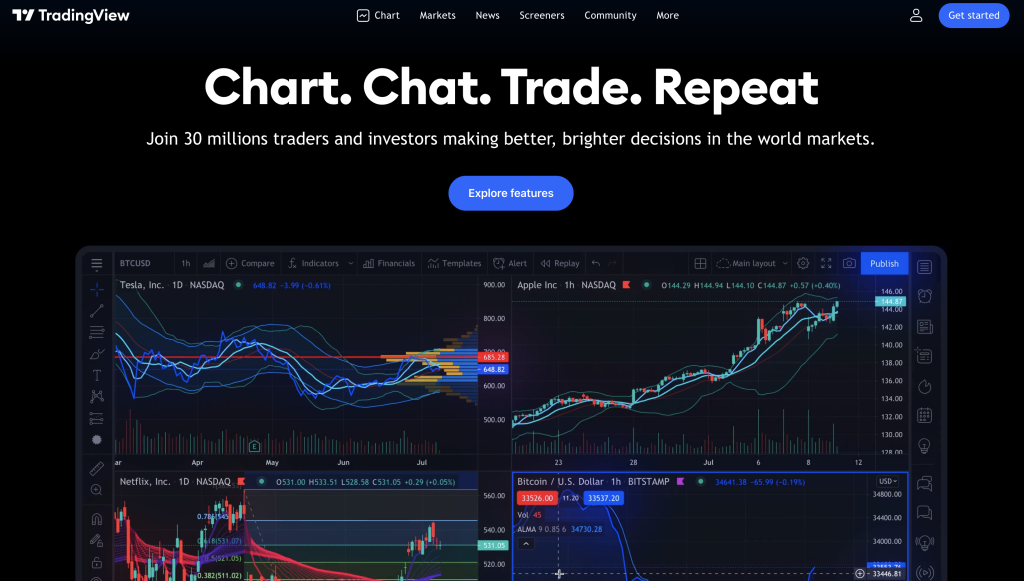 Numerous platforms do provide these services as they also compete with each other to become the favourite of users. Such two platforms are Tradingview and Ninjatrader. The Tradingview manages a win and reasons can be observed later in the blog.
What is Tradingview?
Tradingview is a paradise of financial information; it allows traders to get realistic information and pave their way to better returns. Tradingview has got multiple tools, charts, screeners and other major market assisting tools. It has a pretty good hold on the market. It entered the domain in 2011.
Constantine Ivanov, Denis Globa and Stan Bokov are the founders of this superb platform. Tradingview has helped numerous traders in trading on a better base and conquers the market with financial knowledge.
What is Ninjatrader?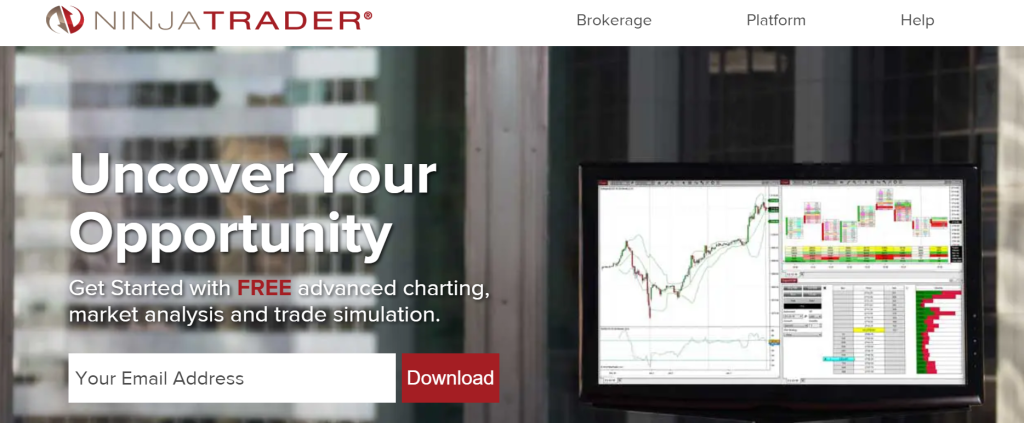 Ninjatrader has its roots in the U.S.A and is dated back to 2003. It helps in using some financial assisting technology. It uses the website model to assist users in getting information related to the market. Ninjatrader is such a good platform for traders to seek services in this domain.
It offers several features and is also one of the best brokerage services for traders. It is decorated with different benefits and pros which provide better services to traders.
What can a trader expect from Trading View?
A trader can expect one of the finest and most evaluated data by using the Tradingview platform. It has got charts, technical analysis, free version, customer support and many other features. These all features can live up to traders' expectations and help them in achieving the goal of nailing the skills in the market. Tradingview has been in the market for a decade and still manages to become a better option in comparison to multiple other alternatives available to the traders.
What Can A Trader Expect From Ninjatrader?

Ninjatrader is dated back to 2003 as it clearly shows how much experience it would have gained in this domain. The experience has given an edge for sure to Ninjatrader but the features it offers aren't that smooth. In terms of benefits, it has not very much to deliver as the alternative like Tradingview is far better in the count of features and pros. Ninjatrader allows the trader to surf financial data in a good way but not live up 100% to their expectations.
What Are The Features Of TradingView?
There are numerous features of Tradingview as it helps in getting the train of returns and risk management back. The features are the key factor of making a user base as Tradingview helps in extracting the best out of a trader.
Some of such features are as follows 🙂
Share the skills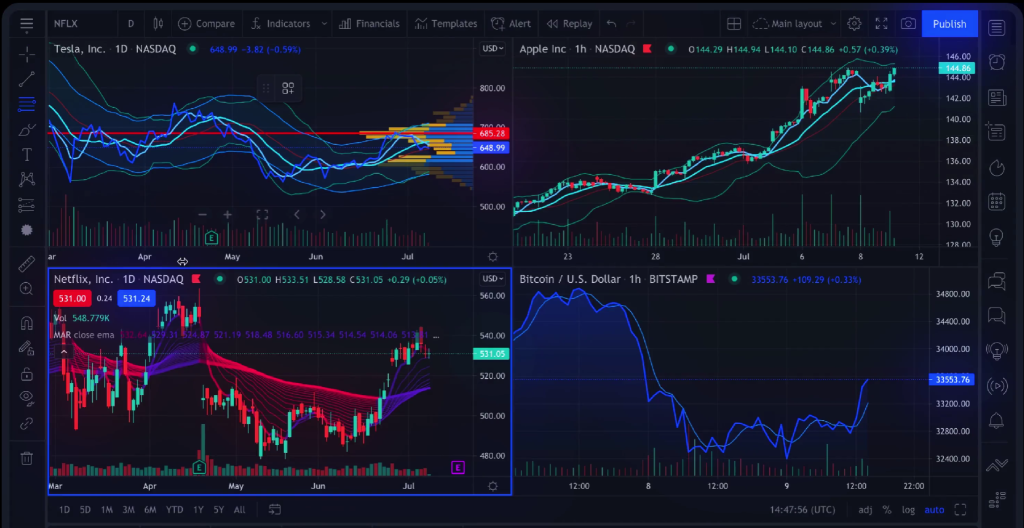 Tradingview believes in the calibre of traders which is the reason it has allowed sharing of personalised strategies on the global platform. The more confident a trader becomes in terms of having these trading skills the more they become capable of driving higher returns. The market has to be a happy place but not everyone can pull up a bucket of returns daily. So financial information and analysis make sure that one carrying the returns is worth it.
Keep an eye out

Tradingview doesn't want its users to ever miss any kind of vital information. It has the features of a news feed and alerts which help in keeping an eye all over the market-related information. It helps traders in holding up on the paced up news and make moves according to it.
The faster the way of observing the news will be the bigger the moves can be. This news creates the trends and these trends drive the flow of the market.
Technical analysis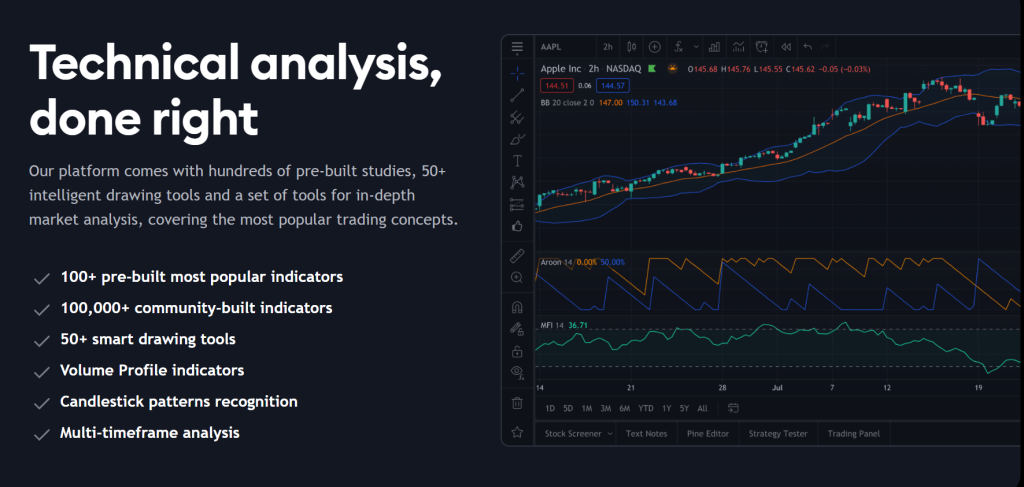 The core goal of providing financial information is to get the best analysis done. Tradingview provides several charts, bar replays, and colour codes to get the job done for traders. The detailed analysis takes place after going through several factors which affect the market.
This feature of Tradingview boosts up the game of returns with 100,000 community-based indicators, multiple timeframes, 50+ other tools etc for traders and adds up value to their profile.
What Are The Features of Ninjatrader?
Great Charting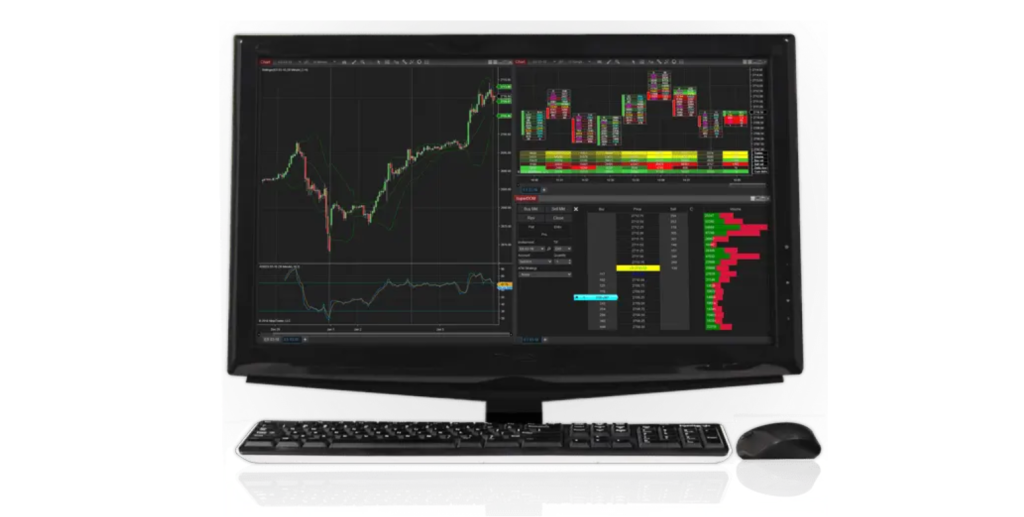 Ninjatraders have excellent charting with top class technical analysis. This feature enable you to learn from top class instructors in a particular course. This feature is a very amazing side of this work and helps in gaining good knowledge and also familiar with everyone. This is the product which is really worth it this feature is adding something to this.
Offers thousands of Apps

NinjaTrader Ecosystem offers thousands of apps and ads from 3rd parties. Ninja traders have a very open-minded ecosystem where they also share ads on different platforms and a so that students can choose the best out of them. Ninja traders have a well-based ecosystem with good health and place. These apps are so interesting and exploring which shows many hidden features of that thing.
Trade without Risk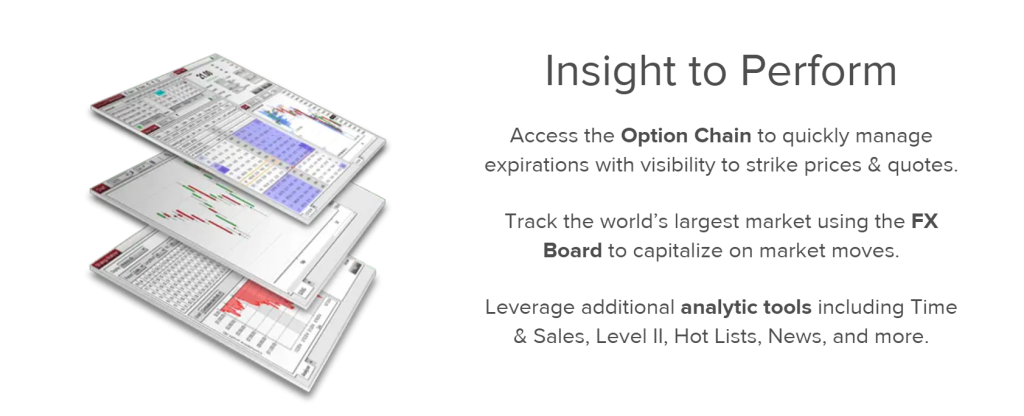 Learn the platform and practice trading before risking real money. This method of trading and learning is very useful for those whore going into the market and all who wants to do share marketing. Students can start this for free and learn the true method of the things to learn without betting real money.
Which platform is best?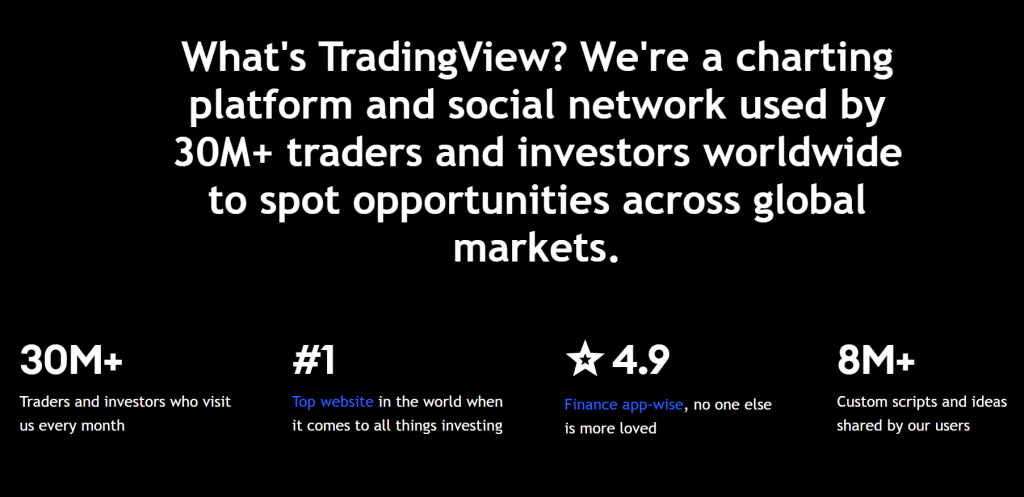 Online trading is a very popular concept Today and a big number of youth are looking into this seriously which allows teachers to teach them to learn before betting on real money so that they'll come up with a good profit.
Online trading is a good source of side income and some people use it as a full-time job too. Trading contains many guts and plenty of knowledge to be done perfectly. In online trading, a person who joins should have basic knowledge already about the market and the format it's done.
Online trading is a very good choice to learn and earn which enables you to make your money work for you. For doing online trading you have to get knowledge about the observation of the market charts and how to analyze a chart and how to predict the future of any company or stock.
Trading view and Ninjatrader provides the update on the market, charts to observe the market, and everything you need to do trading these two apps is very good in their work but if we're talking about one best then the trading view is the step ahead by his hard work and described material with more accurate information.
How the Tradingview works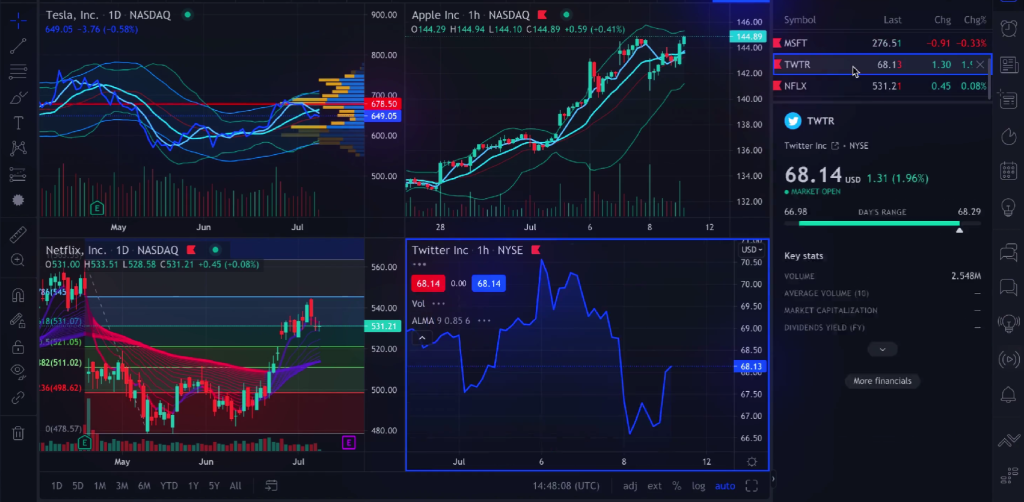 The trading view is a well-known online helping guide for the traders to trade well. The trading view provides charts. Charts are the best thing to predict the market as the smart traders always believe in the real things rather than the guessing game.
Tradingview provides a huge number of charts for the traders to know about the market and its growth pattern. Different charts show different aspects and help in predicting any stock or the company's future.
The trading view helps you in analyzing the market with100+ pre-built indicators, 30M+ communities built indicators, 50+ smart trading drawing tools, and the Trading view also alerts and notifies you about the move of the market and your selected stocks which enables you to stay updated with the market. The trading view tells you about the techniques of those who made plenty of money through their special techniques and tactics.
What Are The Pros Of Using The Tradingview Platform?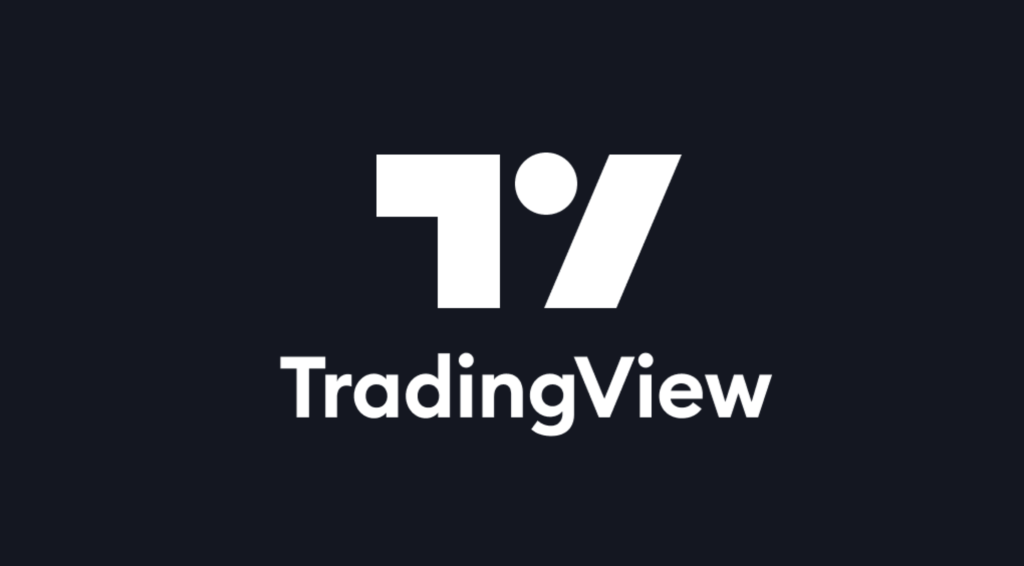 Tradingview has numerous pros which lead to the betterment of the platform. These pros are results of the features which make TradingView a better place to figure out financial difficulties by evaluating information.
A better bank of charts helps in figuring out the data in a finer way.
A good way to finish the last-minute guesses for a perfect understanding of analysis.
Top updates of the market are delivered via news feed which helps in keeping an eye on the trends.
The experience of TradingView in the market helps in getting hold of mammoth moves.
Easy to use registration eradicated the mess of registration which helps smooth usage of the website.
Well structured website also helps get a glitch-free experience.
Conclusion
Tradingview and Ninjatrader both have different features but have different positions in the market. The way TradingView shares the market-related information is supported with features. Tradingview does have a better standing in terms of comparison.
The way Ninjatrader works in the field is a bit complicated and a bit restricted in terms of parameters of evaluation. The way it is formed to support financial evaluation to get a better development of returns is a bit less impactful than that of Tradingview.
Tradingview has the edge of being developed later than Ninjatrader which has got numerous features into it. Also, the comparison is about better risk management and financial betterment.