What is Payoneer?
Payoneer is a financial services brand founded in 2005, which is an online platform for domestic and international money transfers, digital payments and providing working capital to customers.
Payoneer is one of the preferred payment and money transfer providers for freelancers and professionals. For those who work with a company that offers Payoneer as a direct payment solution, log in to your company account and select Payoneer as your payment method.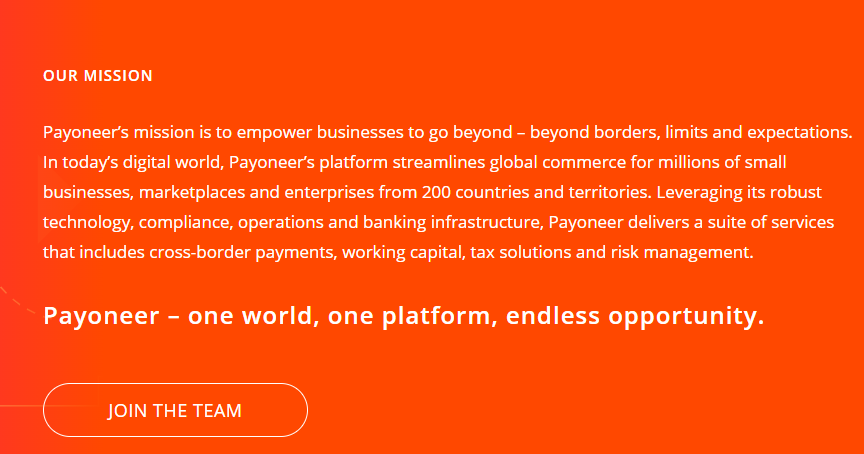 #5 Advantages of using Payoneer
Payoneer billing service makes it easy to pay other Payoneer customers, and Payoneer also offers a mobile app. Payoneer offers a billing service that you can use to request payments directly from customers.
Payoneer is a truly global payments company; you can then choose from 22 languages ​​in the Payoneer app.
Use your Payoneer account to make payments and transfer funds received to your local bank account. After receiving payments in various international currencies, Payoneer can be used to withdraw funds to local bank accounts or through ATMs, as well as spend online and in stores.
You can also use Payoneer to pay freelancers and invoices, set up bulk international payments for businesses, and pay at stores.
Payoneer enables you to withdraw funds directly from your debit card, and send and receive funds domestically and internationally, including using local bank transfers. Payoneer is available in over 200 countries and supports withdrawals to local bank accounts in over 150 countries and currencies.
Amazing Features of using the Payoneer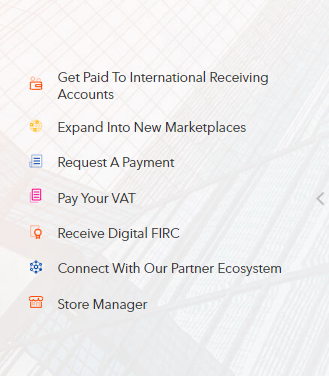 Mass Payments Service
Payoneer offers another impressive offering called an innovative mass payments service that allows businesses and marketplaces to easily transfer payments to their freelancer employers globally without too much delay.
Launched in 2005, Payoneer has become one of the most popular payment systems for customers and businesses.
You can also use Payoneer to pay freelancers and invoices, set up bulk international payments for businesses, and pay at stores that accept Mastercard.
Freelancers, online merchants, affiliate marketers, SMEs can easily receive funds to their Freelancer Payoneer account from multiple payment platforms and easily withdraw funds directly from a local bank account or using a Payoneer debit card (MasterCard).

Payoneer's payment service makes it easy to submit payment requests, and your customers can pay you directly and securely using a credit card (3% fee) or electronic check (1% US dollar fee).
One Time Batch Pay
Payoneer allows payers to make single or batch payments up to 200 payments, which is less than the bulk payment that Payoneer offers to its corporate customers. These payments are safer and have lower fees than Payoneer transactions.
Global Platform with Different Services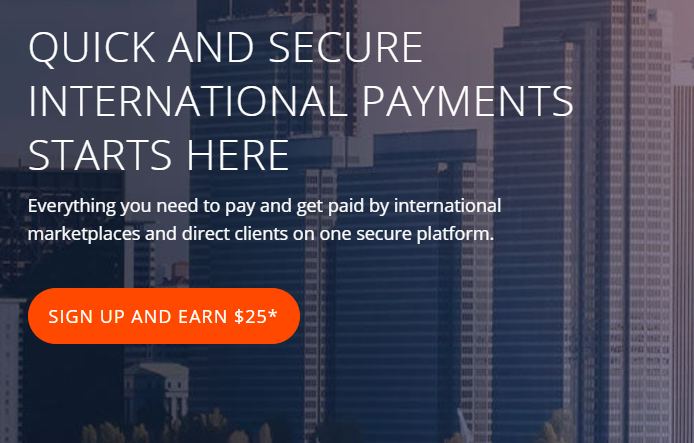 It offers cross-border bank transfers, debit card recharge services, and online payments in 200 countries in overall local currencies.
One of the benefits of Payoneer is that Payoneer can handle international payments and currency exchange, allowing you to send and receive payments in different currencies worldwide via a worldwide bank transfer.
Payoneer provides a range of international financial services including currency conversion, direct payment gateways and automated digital FIRC.
Manage Different Platforms with Payoneer
You will be able to manage your PayPal account, Skrill account, and EU and US payment processor bank accounts from your Payoneer account, and withdraw funds in local currency from your Payoneer debit card or local bank account if required.
(Please note that while Payoneer acts as a full bank account, users cannot withdraw from the Global Payment Services virtual local account.) Payoneer enables you to withdraw funds directly from your debit card and send and receive funds both domestically and internationally, including using local bank transfers.
The Payoneer mobile app is designed to complement your web account and put a snapshot of your business payments in your pocket so you can manage your global payments anytime, anywhere.
Pricing Plan
If you use a billing service to receive payments through Payoneer, you will be charged different fees than payments made using eCheck or credit card. When paying a service provider, Payoneer allows you to choose whether you want to pay the fee or pass it on to the recipient.
With Payoneer, you can easily pay freelancers and other service providers around the world at very competitive rates.
Payoneer is used to receiving money from Fiveer and freelancing platforms and has never had a problem. Multi-currency is also a great feature of Payoneer, One can receive payments from US customers in US dollars, and from others, in their own currencies.
Payoneer Fees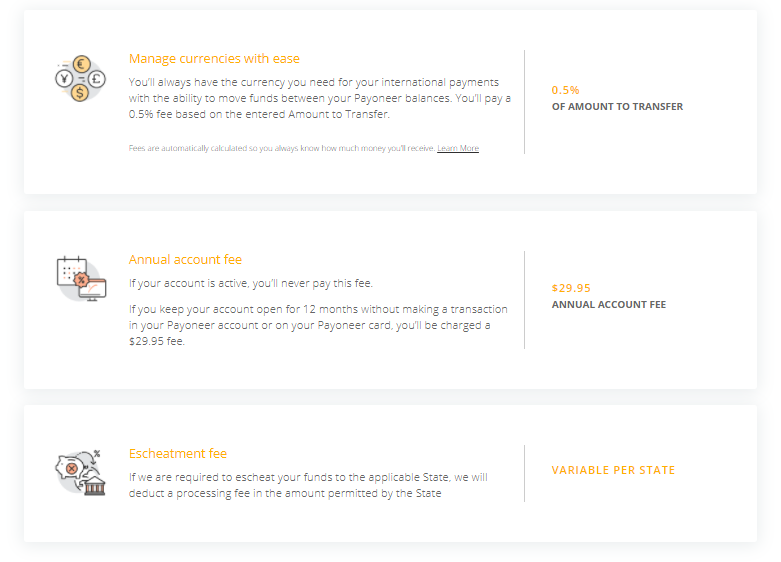 You will have to pay an annual fee of $29.95 if you choose a Payoneer Mastercard debit card, and an account inactivity fee (also $29.95 per year) if you do not use your account at all for twelve months in a row. . Payoneer, unlike most other money transfer services, charges an annual fee for using Mastercard.
You will receive the funds in your Payoneer account within a few days, depending on the payment method you use. In most cases, verification takes a few hours, after which the checks are transferred to your Payoneer account.
When a customer pays you through Payoneer, the payment may take up to 5 days to be reviewed. Payoneer may ask the customer to provide additional information in order to process the payment.
Transactions with non-Payoneer accounts may take longer depending on the payment method used. Payoneer generally says it takes up to 3 business days to verify an added payment method, but approval usually takes about 30 minutes.
Transaction Fees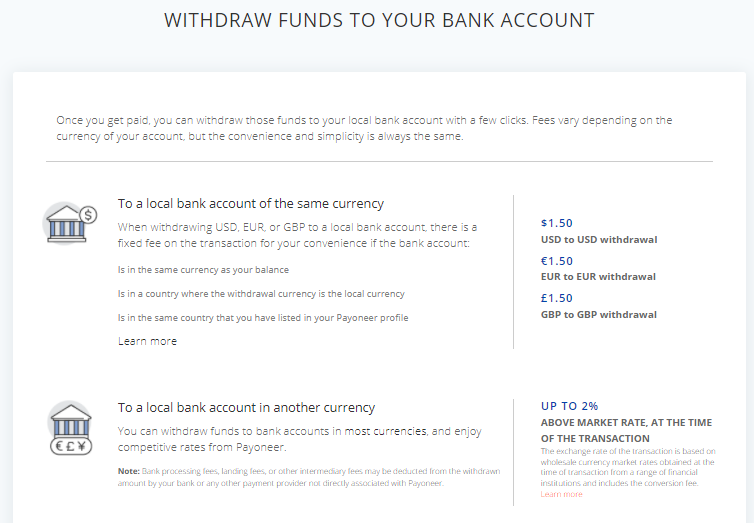 To send and receive payments to customers who do not have a Payoneer account, you will be charged 3% for credit card payments and 1% for e-check payments. If you use a billing service to receive payments through Payoneer, you will be charged different fees than payments made using eCheck or credit card.
In short, you can accept and send payments with your Payoneer credit card within 2 days, but the fees for such transactions are higher than the fees charged from the merchant account.
You can link your Payoneer account to the online marketplace and receive payments directly from Payoneer without redirecting or sending additional payment information to your customers.
Global Payments provides you with a Payoneer account that allows you to accept multi-value payments just like a local bank account.
If you want to use your Payoneer MasterCard to withdraw PayPal, you can do so too, but you must link your US Payment Services bank account (provided by the Global Payments Service option) to your PayPal account.
Payoneer Success Stories
Payoneer dedicates an entire section of the Payoneer website to Success Stories, featuring 38 detailed profiles of customers around the world who use Payoneer to send and receive payments within their business customers around the world who use Payoneer to send and receive payments as part of their global business.

Considering the information provided in this section, Payoneer's strict regulation, and the fact that Payoneers' board includes some of the most powerful individuals in the industry, such as the former CEO of SWIFT, it's safe to assume that Payoneer isn't just safe. , safe and sound, but is actually one of the largest payment service providers in the world.
Pro and Cons
Pros
Payoneer customers can use their own funds to pay suppliers and contractors from one secure and centralized account. You can also make commercial payments using one of the many methods available to other Payoneer customers, depending on their eligibility.
Using Payoneer, you can request payments directly from your customer and receive them in your bank account using a credit or debit card. Although Payoneer offers other payment methods, you can use your own bank account.
The service provided by Payoneer helps its users grow their business and cooperate with international companies without worrying too much about payment services and other financial transactions.
To enable marketplaces and businesses to receive payments via bank transfer, Payoneer offers accounts that function like local accounts.
Payoneer is ideal for B2B payments and e-commerce marketplaces because Payoneer charges no fees for most types of bank transfers when both parties have Payoneer accounts.
In addition to being able to send payment requests and receive payments to your customers, Payoneer also has a "Make Payments" feature that allows you to send payments to other Payoneer account holders for free.

Cons
Payoneer is very costly to use and maintain.
It has a very bad customer support and exchanges.
It has no good web security.
Conclusion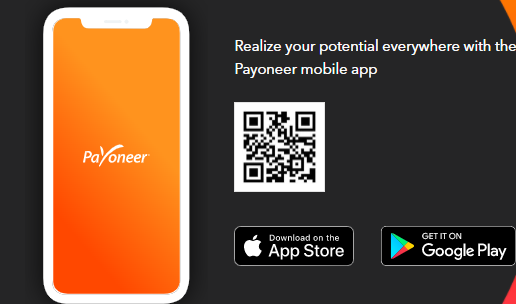 If your business makes online payments in local and global currencies, or if you're a freelancer or an international service provider, you can try Payoneer's payment services and make international money transfers easy for you.
If you're doing business internationally and just need a payment service to transfer money and convert currencies, Payoneer might be a good choice for you.
If you're a freelancer and are struggling to find a payment platform that will not only help you get paid on time but also help you keep track of your earnings, Payoneer would be a good option to explore.
Here is a list of all Payoneer features to help you set up a secure platform for accepting international payments. Payoneer is a great choice for freelancers, professionals, and small businesses looking for an easy, affordable way to send and receive payments.
FAQs
What is the payment limit in Payoneer?
There is a limit of $15,000 / €15,000 / £15,000 for credit card payments and $15,000 with eCheck when making payments on payment requests.
Is Payoneer more secure than PayPal?
PayPal has a large – scale alternative and has been operational for a considerably longer period of time than Payoneer. Both make use of final encryption and are understood and applied as US Money Service Businesses (MSB). Payoneer is also a PCI Level 1 Data Security Standard certified company. Payoneer, on the other hand, has experienced problems in the past.
Is Payoneer a type of virtual bank?
Payoneer cardholders living outside the United States can now receive direct Automated Clearing House (ACH) deposits/payments without the need for a US bank account. Payoneer is one of Israel's largest and most successful hi-tech firms, with sales of more than $200 million in 2017. They were founded in 2005 and run one of the leading money-transfer networks in the world.