The National football league has seen many stars but few get over your heart and make a home there. Kurt Warner Is one such player, with his extraordinary talent and capabilities of decision making he has gained a lot of love in his life.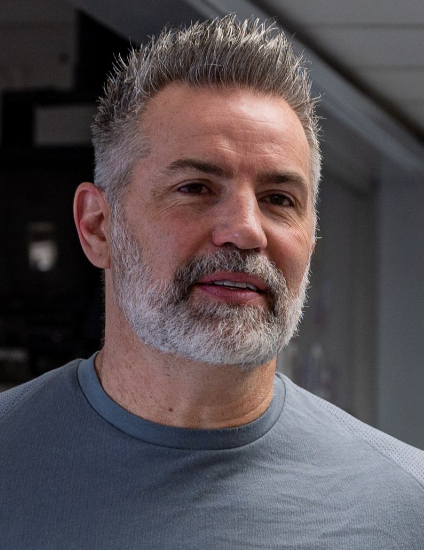 Let's see what is more than love and how much he has earned through his ways with life. And why does Kurt Warner decide to conquer the hearts of many.
Career of Kurt Warner
The national football league is a popular and dignity holder League of America, from the beginning till now the public has given it a lot of love and one of the biggest factors of that love is each and every gem-like player so, in this article, we will try to have a glimpse of one of a gem of NFL on whom there is a saying that " His career ascend is like Cinderella story in the pages of NFL History.
"Kurtis Eugene Warner who is popularly known as Kurt Warner among his fans is an American former football quarterback who Motivates as well as entertains the audiences with his sports spirit for 12 seasons.
Early Life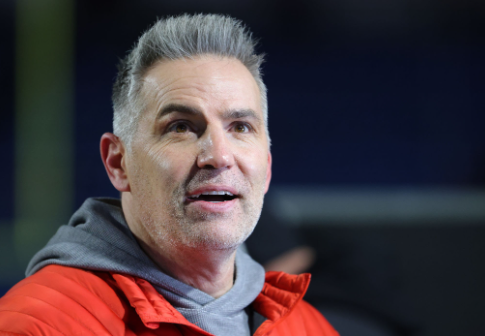 He was born in Burlington, Lowa on June 22 1971 to Gene and Sue Warner but in the initial stage of upbringing Kurt had to go through some family ups and downs when he was six, his parents divorced but Kurt has good relationships with two brothers and in 1989 he completed his schooling from Regis High school where he was engaged in football and his position is as quarterback of the school 3A football team after that he stepped in college life from the University of Northern Iowa and completed with a degree course in communication and during college Kurt met his soulmate Brenda Carney Meoni also.
Life, Net Worth, And Retirement
So, from 1990 to 1993 Kurt polished his skills in college and was popular on an NFL roster after that he was appointed by the Green bay packers(1994) but nothing worked because after some time they were released from here Kurt had to work in a grocery store for 5.50 dollar an hour.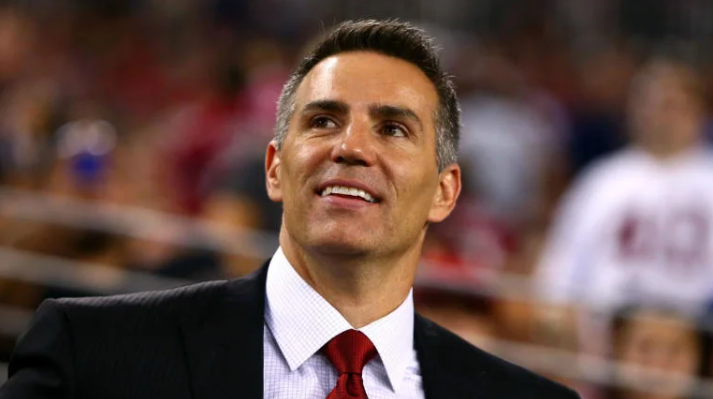 He was clear about his goals so he returned to northern Iowa, and enrolled as a graduate assistant teacher with the football team because of the hope to get a try or chance with the National football league again it didn't work for him but after a long time he saw an opportunity in AFL and grab it instantly and that was the turning point in his life in both seasons he made a recognition through his games which bring him a call of NFL to his desk in 1997 but because of an elbow injury he wasn't able to take that opportunity but when things came back on track he made three touchdown passes in consecutive three NFl starts which became an NFL record till 2018 when Patrick Mahomes surpasses it.
In 2010 he retired by giving an adorable reason that I want to spend the rest of his time with his wife and children, Well Kurt is known as the greatest undrafted player in the NFL and his net worth is considered to be 30 million dollars.
Award and Personality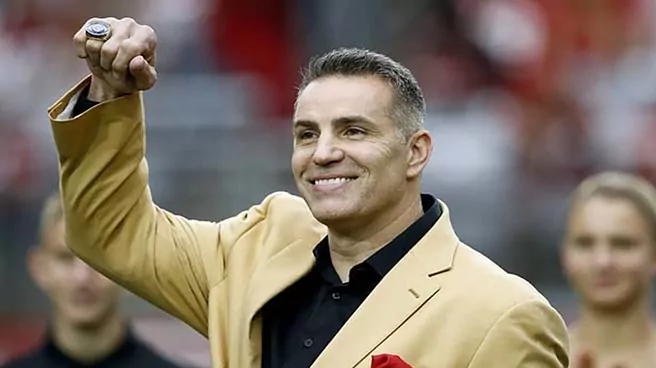 Kurt is also can be seen as a good human being as well as a football player because instead of ground he is also seen in public services like helping the disabled, mainly the reason is very close to his life, and he also contributed his time and money with a foundation named as "First thing First foundation"
The general idea is to promote Christian faith and values. In March 2009 Kurt won the award of Muhammad Ali sports leadership Award, MVP Award, and Super Bowl title and in that same year in December his name was on top of the Sport illustrated Poll of NFL which means he is the best player inside and outside of the field.
Social Media of Kurt Warner
Fans of Kurt Warner are always waiting for his glimpses, which is not always possible. For those fans and work Kurt Warner is available on Twitter, Instagram, and Facebook with his real name and thousands of followers.
Conclusion
Kurt Warner has shown the world that you are always in charge of your life. The way you decide to start a career can also be the way you end it. And saying that you need more time with family is one of the most genuine reasons which comes across very few times in such fame-oriented careers. But Kurt Warner wins this one too and shows us that whatever makes you happy should be done.
You May Also Read:
FAQs
Is Kurt Warner married?
Yes, Kurt Warner has been married to Brenda Warner since 1997.
What does Kurt Warner do now?
Kurt Warner has been associated with the broadcasting of the NFL since his retirement.
What is the net worth of Kurt Warner?
Kurt Warner's estimated net worth is around $30 million.
When Kurt Warner played his first match?
Kurt Warner played his first match on Sept 12, 1999.