Do you ever feel like your banks are charging you unnecessary fees like monthly consolidated charges, bounced check fees and demand conditions such as minimum balance requirements and more?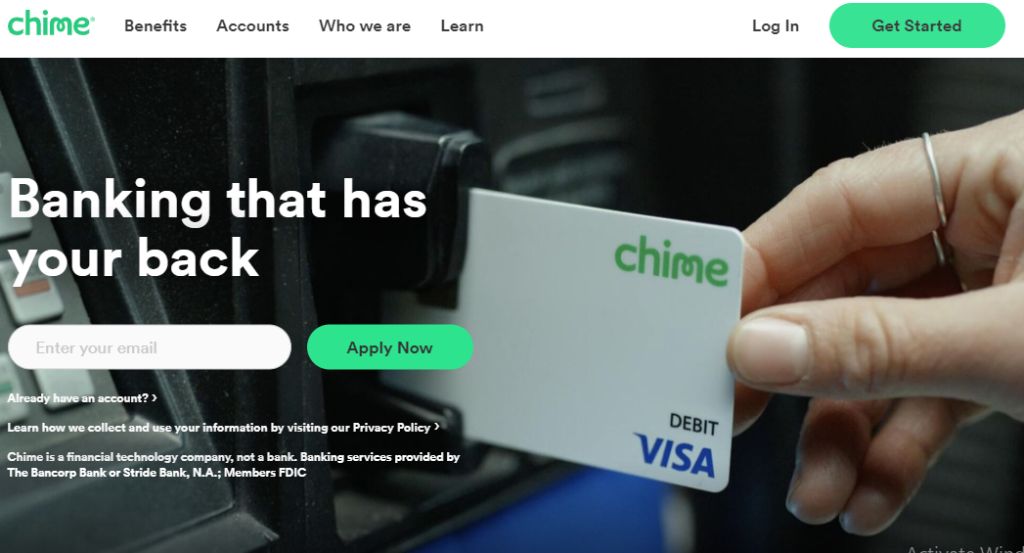 Well, it is time that you leave behind traditional banking ways and try Chime, a financial technology company.
In this Chime review we will be considering and judging the platform on the basis of offered benefits, types of accounts, security measures, contact support along with pros and cons.
Publicly launched in 2014, Chime is an online financial technology headquartered in San Francisco.
As of 2020, the company raised its worth by $1.5 billion in a private funding and offers online only financial services.
Chime has partnered with multiple regional banks in order to design member first financial products.
Chime is one of the most popular and sought after services by people due to a number of reasons such as no monthly fees, no more overdraft charges, high yielding saving accounts, checking accounts, early direct deposit and many more.
Getting Started With Chime
Chime makes the whole "opening an account" fiasco very easy for a user. The registration process hardly takes 5 minutes at most. Follow the steps given below to sign up:
Complete an enrollment form asking for your legal name, email address, date of birth, phone number, residential address, city, state and social security number.
Enter your email id along with password and create a mobile password.
After successful enrollment, users can connect their existing bank account to perform transactions or set up direct deposits.
Chime Visa Debit Card is mailed to every customer within 7-10 business days.
What Does Chime Offer?
The financial platform offers a plethora of benefits, fee free ATMs network, SpotMe, account options along with mobile applications for easy access to their customers. Let's look over them in more detail.
Mobile Application
Chime offers mobile apps for both Android and iPhone users. A number of tasks can be handled easily and quickly with the help of these mobile platforms such as direct depositing, checking account balances, transaction history, available ATMs, etc.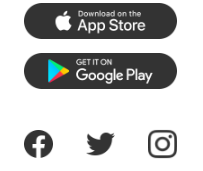 iPhone users can set up Apple pay to link Chime and their individual bank accounts. Android users can set up either Google Pay or Samsung Pay. There are no fees associated with usage of Chime Visa Debit Card with Apple Pay, Samsung Pay or Android Pay, however, users must have an active data plan.
Depending on their wireless plan along with the mobile carrier's offering, additional message and data charges may apply. Recurring charges, subscriptions or bills cannot be settled through Chime debit card as of yet. Payment gateways cannot be accessed when the mobile is locked and device passcode or a Touch ID is required per transaction to confirm the user's identity.
No Monthly Fee

Chime, unlike traditional banking systems, does not impose conditions such as minimum account balances, monthly account services fees, overdraft charges, etc. Users get access to debit cards without any mandatory charges that too with free replacement. With over 60K ATMs for cash withdrawals, one can find the nearest one through the Chime app.
As long as customers have international transactions enabled, they can use Chime Visa Debit Card wherever the Visa is accepted.
You can do this by following the steps below:
Head to "Settings" in the Chime app.
Scroll to the card which you want to use internationally.
Switch the toggle button next to "international Transactions" to on.
Quick Transfers
Money can be sent and received from anyone instantly without actually having to pay for cash out fees. The funds can be transferred to people with ($ChimeSign) or without the Chime accounts which can later be claimed to their bank accounts (14-days limit). But the question remains; Is our money safe on Chime?

Absolutely, user deposits in Chime are FDIC insured through The Bancorp Bank or Stride Bank. As an added functionality, users can send messages or emojis to alert others about the money transfer.
To be noted – Users can transfer up to $2,000 per calendar month.
SpotMe
Chime instead of charging customers overdraft fees allow them to overdraft a certain amount without any charge. This particular feature basically allows you to spend more money than actually present in your account ranging from anywhere between $20 to $200.
The overdrawn amount gets deducted whenever the next funds get deposited regardless of the source. The eligibility condition states that the user should receive a single direct deposit of at least $200 either from employer or payroll provider, gig economy payer or government benefits payer.
SpotMe covers debit card purchases, cash back transactions and ATM withdrawals whereas Pay Friends transfers, direct debits, Chime Checkbook transactions, transfers to other apps are not allowed. Another thing that you can do is, temporarily raise your friend's SpotMe limits by $5.
ATMs Network
Chime's ATM network consists of more than 60,000 fee free in network ATMs for all their members which is more than the top 3 national banks put together. They are available at popular retail stores such as Walgreens, CVS, 7 Eleven and Target.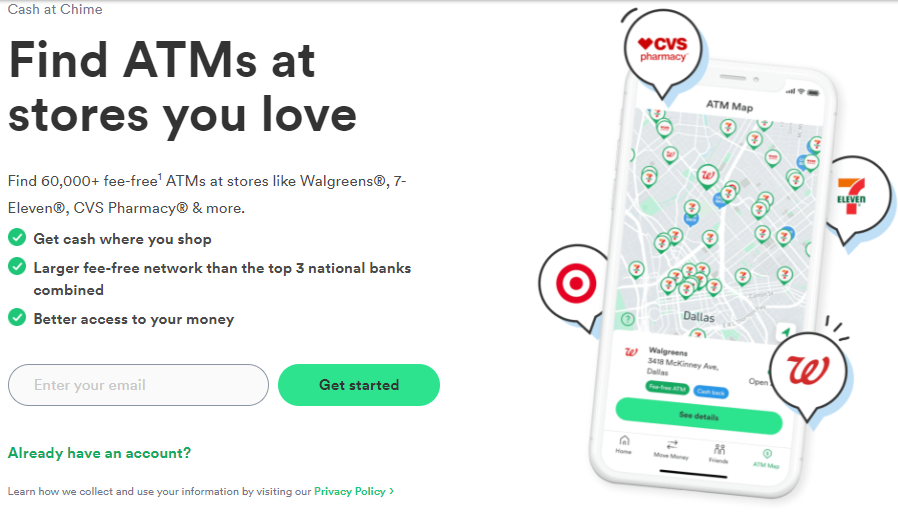 Fee free transactions can be done at any Moneypass ATM in a 7-Eleven location, Allpoint or Visa Plus Alliance ATM, however, an out of network ATMs can charge withdrawal fees. One can find Chime ATMs near themselves by downloading their app and tapping on the map or searching their ATM network.
Fees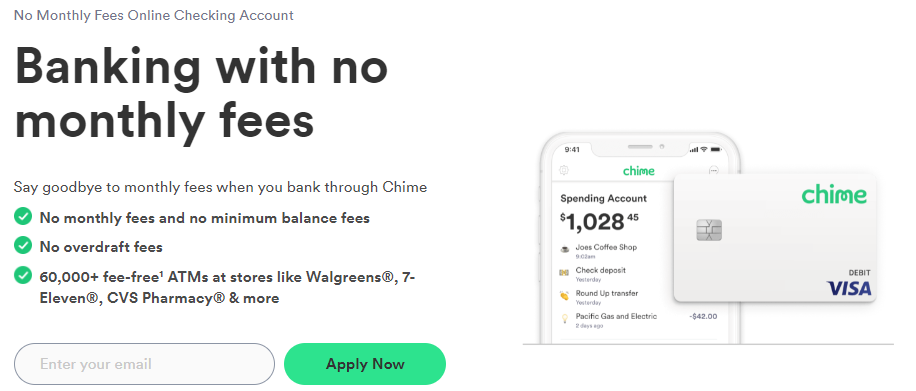 Chime does not charge any monthly service bill, overdraft or hidden fees. However, if you use an ATM not operated by Chime, a fee of $2.50 per transaction may be charged by a third-party ATM provider. This fee will be charged from the user's Chime Checking Account.
Chime Accounts
Chime is striving to make it as easy as possible for people to open accounts regardless of any circumstances. The platform offers Checking Account, Credit builder and Savings Account. Let us go over them in detail.
Checking Account
Chime checking accounts come without the burdens of fees in general, minimum balance requirements. It also serves as a great method for saving money since the Checking account can be linked to the Savings account.
The debit card can be accessed via mobile app and users can link it with payment platforms such as Apple Pay and Google Pay. The Chime debit card comes with embedded EMV chip technology that makes it so much more secure.

In case the card is lost, stolen or misplaced, you can head to the "Card Settings" on your Chime app, tap the "Replace My Card" button and select the applicable reason. After that confirm your residential address and you will receive your replacement card within two weeks.
Checking Limits – There is no limit on the number of times you can use your Chime Visa Debit card, however, restrictions on how much you can withdraw in a day are defined. ATM, Cash back at point of sale and over the counter withdrawals have $500 per day limit. Card purchases have a limit of $2,500 per day.
Credit Builder
Chime allows users to instantly start building credits on everyday purchases and on-time payments. Anyone with a Chime Checking Account can use the Credit Builder facility irrespective of their credit score.

Users can improve their credit score with the consistent use of Credit Builder by building the on-time payment history and more. It reports to all the three major credit bureaus that being TransUnion, Experian and Equifax.
There is no predefined credit limit and so the transferred money into your account acts as the spending limit and to state the obvious there are no annual, maintenance, international fees or interest.
Savings Account
Users are presented with the choice to opt for a Savings account when they open a Chime Checking Account but can always come back to it later. It currently offers an Annual Percentage Yield of 0.50% with an interest rate of 0.50%, 8×3 the national average.

Though, customers cannot deposit money directly into the savings account they can do either of the following; transfer directly from the checking account or send 10% of every direct deposit of $500 or more with Save When I Get Paid.
Automatic Savings is designed to help users save money without actually having to put much effort into the chore. When this feature is enabled, every swipe of your Chime Visa Debit Card for any purchase will be rounded off to the nearest dollar and will be transferred to your Savings account.
How to Enable/Disable Automatic Savings Feature?
Follow the steps given below to on or off the functionality using Chime mobile app.
Open the Chime app and log in to your account.
Android phone – In the upper left corner, tap the three horizontal lines (toggle button) and then tap on Settings.
iPhone – In the upper left corner tap on the gear.
Scroll down the page until you see a Savings heading.
Turn off or on the toggle for Automatic Savings. (Grey represents that Automatic Savings is off while green depicts it is on).
Security and Control

Security is undoubtedly a top priority and Chime works hard enough to ensure that. Some of the measures taken by the company to safeguard user's personal data and funds are as follows:
All the deposits made by members are FDIC insured up to $250,000 through The Bancorp Bank or Stride Bank.
Users receive real time transaction alerts every time the transfers are made using Chime debit card.
Chime debit cards are protected via Visa Zero Liability policy which ensures that the cardholders will not be responsible for unauthorized charges.
The platform supports two factor authentication along with fingerprint for authorization purposes.
All the accounts and user's data are secured by 128-bit SSL encryption.
Contact Support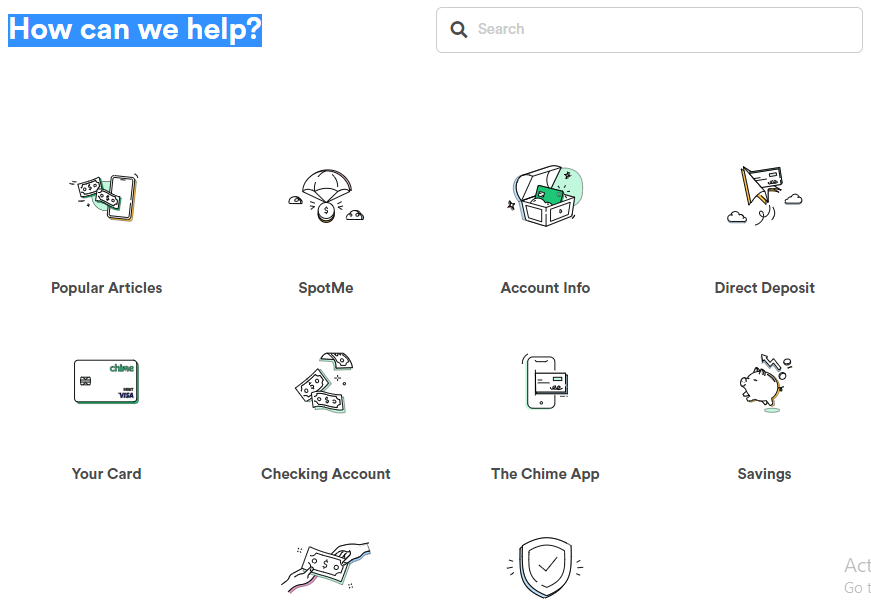 Chime offers pretty extensive and detailed documentation along with blog posts and FAQs. All the general queries can be solved through the Help Center. The support team can be reached out via phone call at number 844-244-6363. One can also connect with the company through social media platforms such as Facebook, Instagram, etc.
Pros & Cons
Pros
No unnecessary fee charges and minimum balance requirements whatsoever.
Offers high APY along with features like automatic savings, SpotMe, early deposits, well spread ATMs network, etc.
Mobile applications for both iOS and Android phones make the user experience so much better.
Cons
Chime as of yet does not offer joint accounts.
Out of network ATMs can charge up to $2.5 fee on every transaction.
Chime Review – Conclusion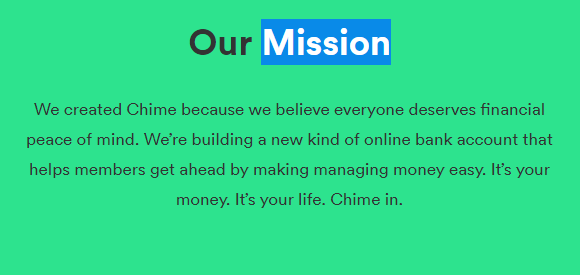 Wrapping up our Chime review by answering the question; Is it worth it? Well, yes. Chime does not incur any fee, offers money saving options, provides two days of direct deposits, allows overdrafts without charges, has a seamlessly smooth web and mobile interface, uses industry level security measures, has FDIC insured funds and so much more.
FAQs
Q1. How can you send money through Pay Friends?
This can be done by following the steps given below:
Log in to your Chime mobile app and head to the "Friends" tab.
Search for your friend's name/ $ChimeSign or enter the email address/ phone number of the person without a Chime account.
Enter the amount to send along with the reason.
Confirm the amount and the recipient.
Click on Pay now to send the money.
Must Read: