If you've been thinking about shifting to digital banking institutions or giving them a try, you're at the right place.
We all are pretty much inclined toward online banks these days and for obvious reasons.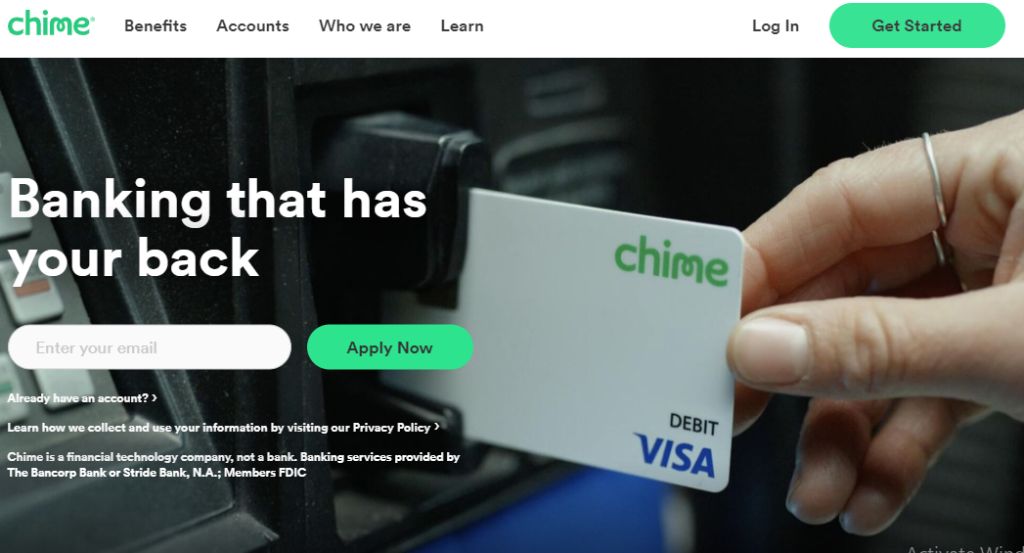 Chime and Varo both are secured online banks which provide high-yielding savings accounts, early deposits, no monthly fee and ample of other benefits.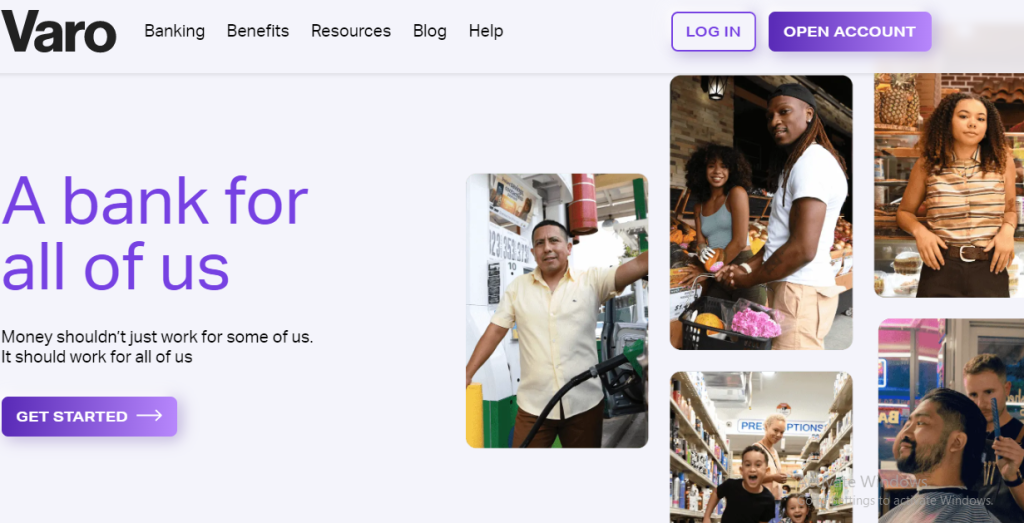 In this Chime vs Varo, we will be comparing and rating these two well-known online banks on the basis of offered services, available account types, benefits, contact support, funds security, etc.  
Chime – Overview
Chime is an online financial technology which was launched in 2014 and has headquarters in San Francisco. It offers money saving options, multiple account types, SpotMe, no service charges, fee free ATMs providers, two days direct deposits, allows overdrafts without charges, mobile application, has FDIC insured funds, etc.  

Getting started with Chime
Applying for an account is a super easy process, you can follow the steps given below to do so. 
Complete the registration form asking for personal details such as your legal name, email address, date of birth, phone number, social security number, etc.
After completing the process, you can connect your bank accounts to perform various operations.
Chime Visa Debit Card will be mailed to you within 7-10 business days.
Varo – Overview
Varo is an all-mobile banking app which was founded in October 2015. Varo got the approval from OCC for national bank charter in June 2020. It provides branchless services and offers resources such as no monthly bank fees or minimum balance requirements, savings accounts, save your change, contactless payments, Allpoint ATMs, etc.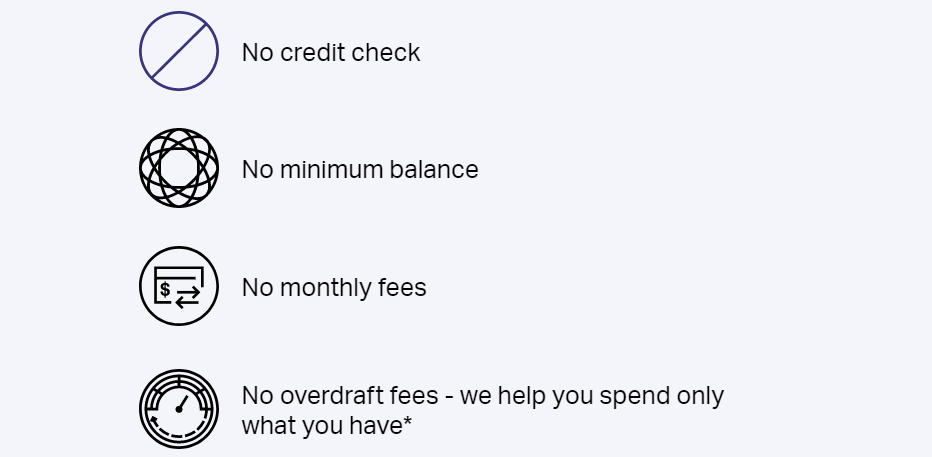 Getting started with Varo
You can apply for a Varo account via their app or website portal, follow the following steps to do the same. 
Enrollment process asks for information such as Email address, phone number, legal full name, DOB, personal identification form, SSN, etc.
You can add security questions to ensure extra safety for your account along with some boilerplate disclosure consent.
You can add your savings account and that's the end of the application process.

Available Accounts Types
Chime and Varo both offer a couple of account variations for you to choose from. Chime provides three whereas Varo allows two types of accounts which are discussed below in detail.  
Chime Checking Account
These accounts do not charge any monthly service fee or enforce minimum balance requirements. The debit cards are provided to users which can be linked to payment gateways like Apple Pay and Google Pay to perform transactions.
The card is embedded with an EMV chip and offers a free replacement in case the card gets lost or stolen. There are no checking limits stating how many times you can use your Chime Visa Debit card, although the amount to be withdrawn in a single day is predefined.

ATM, Cash back at point of sale and over the counter withdrawals have a limit of $500 per day whereas card purchases can be up to $2,500 per day.
Chime Credit Builder
You can start building credits on everyday purchases from the very first on-time payment. This feature helps you build credit score and reports to all three credit bureaus which includes TransUnion, Experian and Equifax. The amount of money present into your account acts as the spending credit limit. It charges no annual, maintenance, international fees or interest.

Chime Savings Account
Chime Savings Account presently offers an Annual Percentage Yield of 0.50% with an interest rate of 0.50% which is 8x3 national average. Automatic Savings allows you to save money without much effort.

Every purchase made via Chime Visa Debit Card is rounded off to the nearest dollar and is sent to your Savings account. You can also deposit money into the savings account via direct transfer from your checking account or by sending 10% of every direct deposit of $500 or more with the "Save When I Get Paid" option.
Varo Online Bank Account
Since Varo offers branchless banking, an online checking account makes the whole transactions process like withdrawals, deposits, transferring money, etc relatively easier to manage and faster to access. Regardless of your credit report, history or FICO score you can apply for a checking account and to state the obvious it does not require any minimum account balance or charges service fees.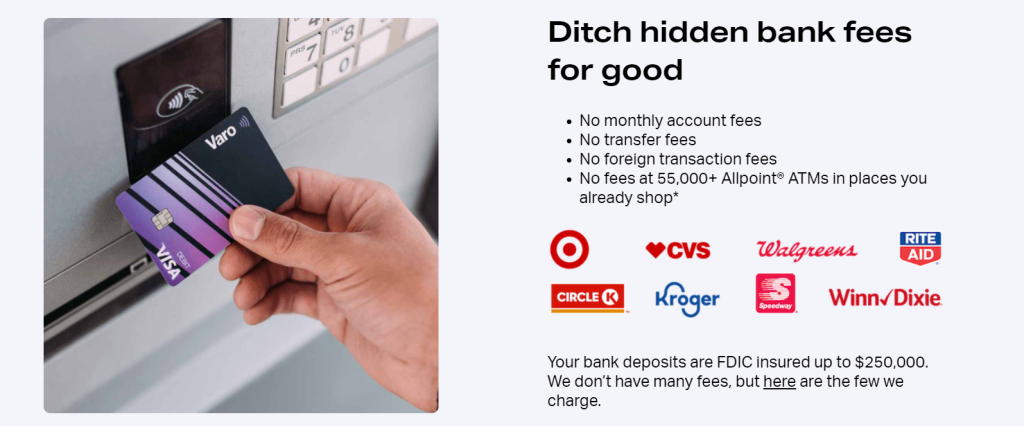 The withdrawals can be made via Allpoint network with currently over 55,000 ATMs. The cash can be deposited at over 90,000 retail locations using Green Dot Reload at the Register whereas payment transfers can be processed through payment gateways such as Apple Pay, Google Pay, PayPal, Cash App, Venmo, etc.
Varo Savings Account
Your savings account acts like an investment account which helps you earn more interest on the amount which keeps on adding. You can apply for a savings account when you are registering for a checking account and can start earning interest right off the bat by depositing a minimum amount of $0.01.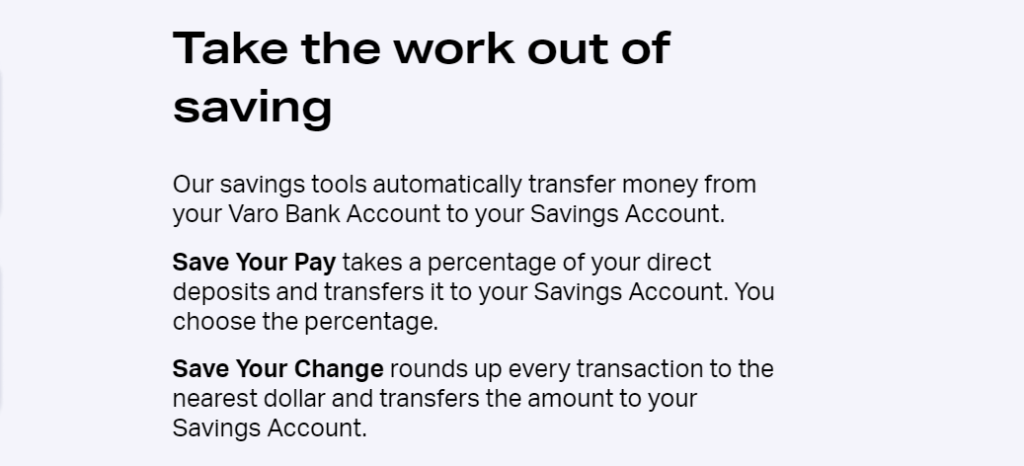 You can deposit checks via the Varo app and it also offers automatic savings tools such as "Save Your Change" and "Save Your Pay". It offers super high Annual Percentage Yields ranging from 0.50% to 3% on the balances, however the following conditions should be met.
You should receive a direct deposit of at least $1000 for every qualifying period.
You need to keep your daily savings balance as $5000 or less for an entire month.
Your bank account and savings account balances should not be negative (at least $0) for the entire month.
Varo Believe
The Varo Believe program is designed to help you build your credit score. It does not have any predetermined credit limits and so the amount added to your secured account is what you can spend on your Varo Believe card.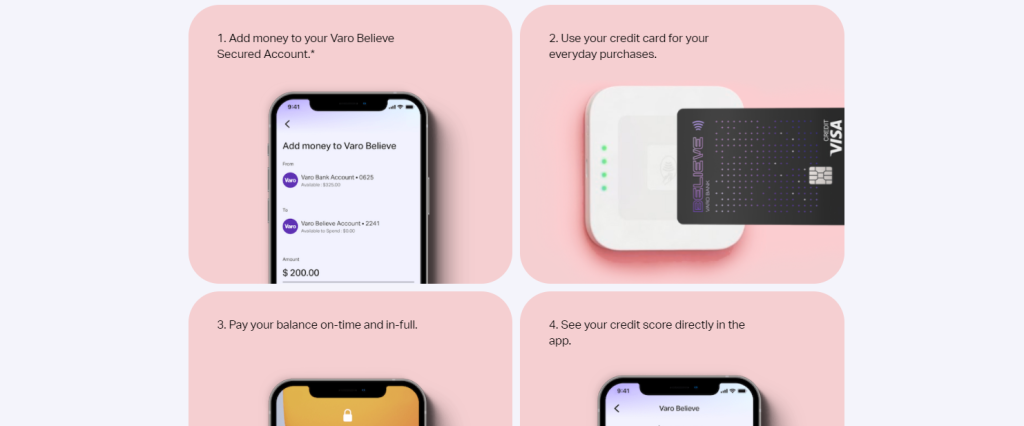 Varo reports your credit history to three major credit bureaus, does not apply any annual fees, APR, does not require minimum deposit balances or hard credit check, etc. It does however charge a fee of $15 if you pay the monthly statement balances late which also negatively affects your credit score. You can pay the card balances through security deposit and can also withdraw money from ATMs.
Varo Advance
It allows you to get hands on extra cash (up to $100) without having to overdraw your account. One of the benefits of Varo Advance is that it does not affect your credit score because of overdrafts. The advance limits depend on the factors such as direct deposit and advanced repayment history.
Varo does however charge a certain amount of fees which can range anywhere from between $0 to $5 depending on the advance amount. You can make the repayment within 30 days of getting an advance but in case you cannot meet the deadline, you will not be eligible for further advances in the future.


Benefits
Chime and Varo both offer a plethora of benefits, some of which are similar while the others are a bit exclusive and better. Let us start with the features which are common to both the online banking institutions.
No monthly fees – Chime and Varo do not charge any monthly fees, maintenance fee, overdraft charges, card replacement fees, transactional fee from respective ATMs, or need any minimum balance requirements.
ATMs Network – Chime has over 60,000 fee free ATMs whereas Varo has only 55,000 of them. However, a fee of $2.50 per transaction is incurred by third party ATMs providers on withdrawals from out of network ATMs.
Overdraft amount – Chime lets you overdraft amounts from your account which can range from anywhere between $20 to $200 without any overdraft fees. Varo on the other hand, allows you to borrow amounts up to $100 with fees ranging from $0 to $5.
Early direct deposits – Rather than holding onto your paychecks like traditional banks, both the platforms immediately post the deposits in your account. You can receive and access your paycheck up to two days early.
FDIC insurance – The deposits made by users on both Chime and Varo platforms are insured by Federal Deposit Insurance Corporation up to $250,000.
Build credit – You can build your credit score/ history by using the Chime Credit Builder Card and Varo Believe Card respectively but need to make the payments on time.
High yielding saving accounts – Chime offers APY of 0.50% whereas Varo provides variable APY ranging from 0.50% to 3.00% on the saving account balances.
Second Chance Banking – In case you've been denied from opening a standard bank account, Chime and Varo both are your saviors. They do not check credit card reports or need you to maintain a minimum account balance. They don't charge you any unfair or hidden fees like opportunity checking accounts and grants you the access to automatic savings tools.
Additional Services
Chime
Quick Transfers – You can instantly receive or send up to $2,000 per calendar month to anyone without paying for the cash out fees. It can be done via $ChimeSign (for people with Chime account) or can be claimed through bank accounts (for people without Chime account). The money should be claimed within 14 days from the date of transfer.

SpotMe – Chime allows you to overdraft a certain amount without charging you any fees. The overdrawn amount is deducted from the next deposits that are submitted to your account regardless of the source. You can also temporarily raise your friends' or family members' SpotMe limit by $5.
Varo
ACH transfers – Varo supports both ACH credit and debit transactions all you need to provide is your Varo bank account number and routing number to your payor. The transfer timings depend on financial institutions; if you transfer from Varo app to your external bank account it will take around 2 to 4 business days whereas from an external bank account to Varo app usually takes 1 to 2 business days only.

Contact Support
Chime and Varo both offer extensive help center which contain tons of helpful and detailed articles regarding their services. The platforms also regularly publish blog posts. One can connect to individual companies through social media platforms such as Facebook, Instagram, Twitter, etc.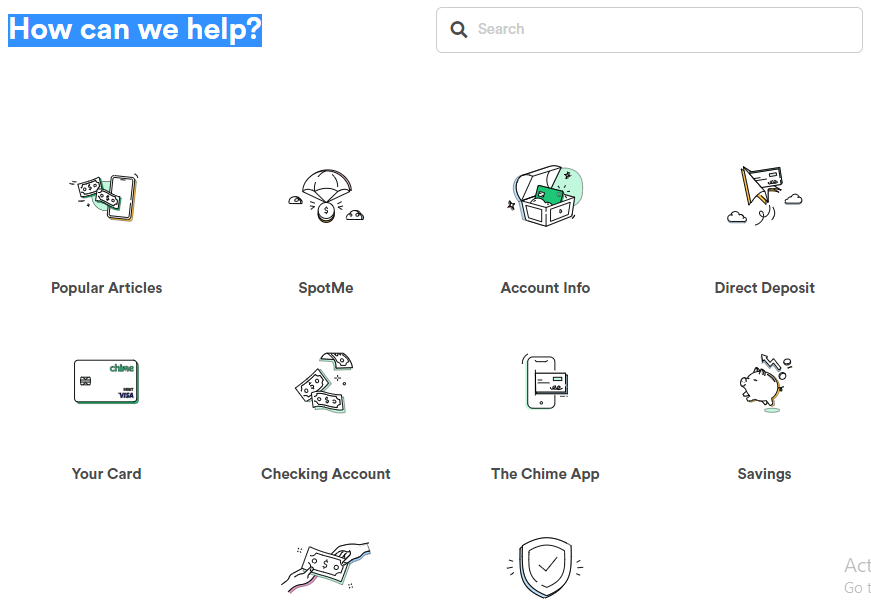 Chime has a pretty effective support team which can be contacted via phone call (844-244-6363). Varo also offers phone call services however they take longer time to respond.
Chime vs Varo – Final Verdict
Concluding our Chime vs Varo by stating our opinions on which is a better online bank in comparison.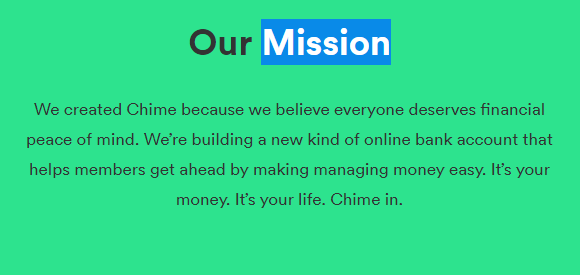 We highly recommend Chime as it provides everything that Varo does, if not more. It has been around for a longer period of time, offers a greater variety of accounts, does not charge any fees on overdrafts, has more available ATMs throughout the country, allows quick transfers without cash out fees, FDIC insured funds, has easy to use web and mobile interface for both iOS and Android users. The only point where Chime lacks is that Varo offers a higher APY percentage on savings accounts.
Also Read: Lendbox Review: Is It Best Lending Platform In India?
FAQs
Q1. How much money can I get with Varo Advance? 
If qualified for Varo Advance benefit, you can borrow up to $100 (a certain amount of fee is charged). 
Q2. Is there a fee for Chime's SpotMe feature? 
No, SpotMe is free for you to use.